TCM Labs: "We save about 1 to 2 weeks per month with BoondManager"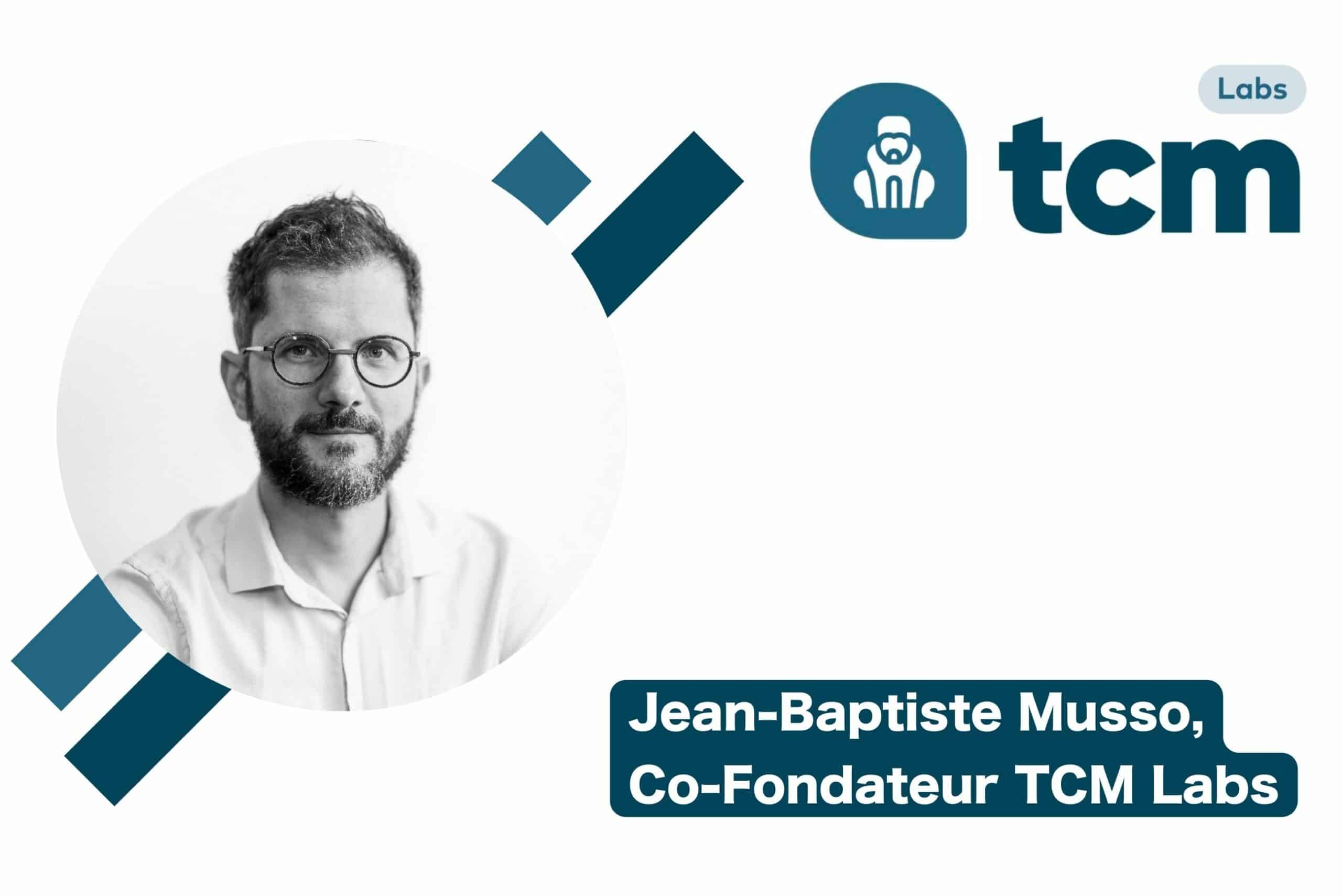 At TCM Labs, we wish to start by saying we are much more than satisfied with BoondManager. Every day, we tell ourselves: "They thought about that too?! Wow, they're the best!"
What's TCM Labs?
TCM Labs is an independent consulting firm specialized in Lean IT/DevOps, Cloud, Web development and data engineering.
At the beginning, it was the union of 3 tech freelancers with complementary skills and a large scope of intervention on subjects such as software engineering.
We are 100% a tech company with a core business concentrated on consultancy for skills delegation .
In 5 years, we went from 3 people to 32. Clearly, this amazing growth was possible thanks to BoondManager! That's when the love story began because Boond saved us an incredible amount of time and prevented us from making many mistakes!
Why did you choose to use BoondManager?
It was 7 years ago. I was a freelancer for an IT service company and I used to submit my timesheets on BoondManager. That's how I got to know the tool but the ergonomic design and UX were not what they are today. And as a collaborator, I did not have an extended access to Manager features, which are very powerful features and give another outlook on the product.
When we created our own consulting firm and were facing the question of timesheets and invoicing, we knew that Boond was THE market reference.
As we are all tech profiles, we firstly thought of developing our own tool before realizing it would be too time-consuming to maintain.
How did your onboarding go?
Everything went perfectly well with Sabrina, who's very professional.
After consideration, we think we should have set up an audit every 6 months to make sure we are using the tool to its full potential. We weren't always diligent at first, and we should have insisted on the importance of properly entering data in the best way. Having an updated well-kept ERP, particularly in terms of financial data and positionings, impacts all reporting.
Thankfully, since then we have become aware. Rémi helped us and got us right back on track! Our new challenge is to have zero notification.
Now, every day, we are very diligent because Boond indicates the good health of our company.
What are your favorite features at TCM Labs?
Discussion threads! They're awesome! Ideally, we would like to have the chat feature available everywhere, so that we replace Slack or Discord with BoondManager.
We're also huge fans of the Kanban views! Having this view on the Candidates and Opportunities modules is, particularly, our favorite because it allows us to instantly see where there might be obstructions.
We also love, as developers, the ability to connect via API. For our technical dossiers/resumes, for example, we have the possibility to standardize whatever format. This allows us to solve delay and quality issues. We have developed a standardized and chartered PDF generator that we are very proud of. In general, we see a lot of potential with API.
Lately, I've been starting to use the mobile app and I would love to get notifications for discussion threads on mobile. This is very considerable as a Manager to have the right visual cues in order to react in time. (spoiler alert: coming soon 🙂 )
Have you gained any productivity?
We have learned a lot thanks to BoondManager! The way you modeled our activity through your tool, we used to ask ourselves "Why are you doing things this way?". We quickly understood that you had the experience and feedback of hundreds of IT service companies who had succeeded before us! Therefore, we have learned a lot with you.
Globally, the model of a consulting firm is pretty simple. There are no reasons to have 30 different ways to work. A common model that responds to 95% of opportunities is pretty normal! For example, structuring processes from Candidates to Reportings is common logic in the market.
Boond taught us things in the way that the tool itself is organized.
I recently talked with Loic Lambert because I am regularly impressed: BoondManager is a role model for me in terms of Customer Support! We are a consulting firm, we want our clients to be satisfied and we want them to become ambassadors. This is the foundation of everything. But obviously, actions speak louder than words.
At BoondManager, there rarely are any bugs. The product is stable and keeps its promises. So the rare times we need to contact support is only a small detail! The product is excellent. It's great quality and coded very well. And if we need support, their responsiveness is amazing!
Thanks to BoondManager, we save about 1 to 2 weeks a month! But most importantly, avoiding mistakes is just priceless! The potential quality loss would've ended up turning into our clients' dissatisfaction. Automation and processes allowed us to be professional and allowed to create client loyalty through a standard level of quality.
We could even ask for coaching services from Boond to keep on growing.
Have you recommended the tool to any colleagues?
I often ask myself if my own clients have the same level of satisfaction that I have with BoondManager. I would also love to be called, like I am having a call with you today, because every company should aim for this quality level.
Nowadays, when a fellow colleague says "We'd like to create an IT service company", we tell them "Awesome! But start by calling BoondManager! You'll save your time, money and peace!". Because, yes, working with people who have work experience, people who know your common issues by heart, makes the life cycle of a company much easier.
I regularly recommend BoondManager to fellow colleagues and sometimes even give them a little tour on the tool 😉