Cherry Pick : "BoondManager guides our growth"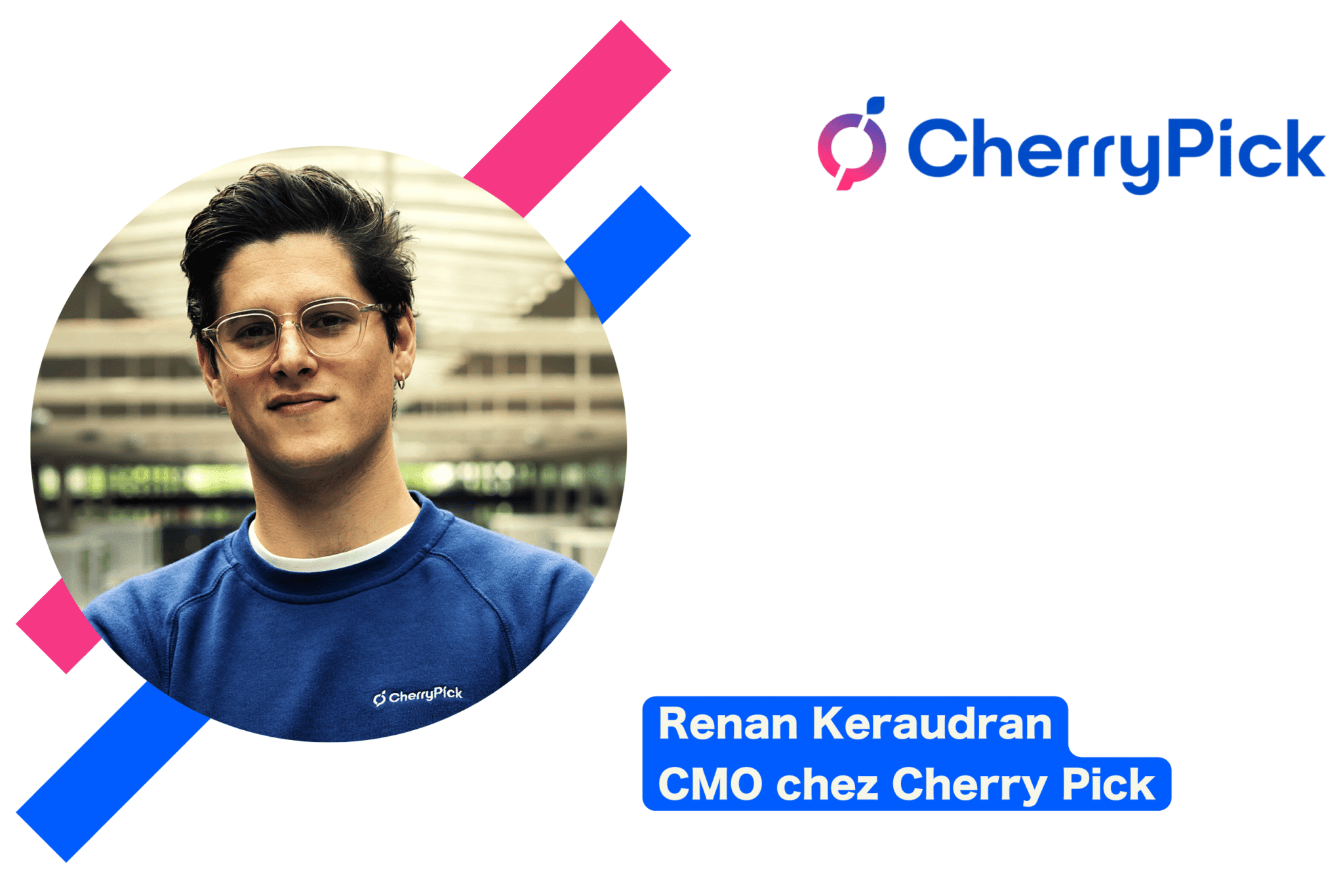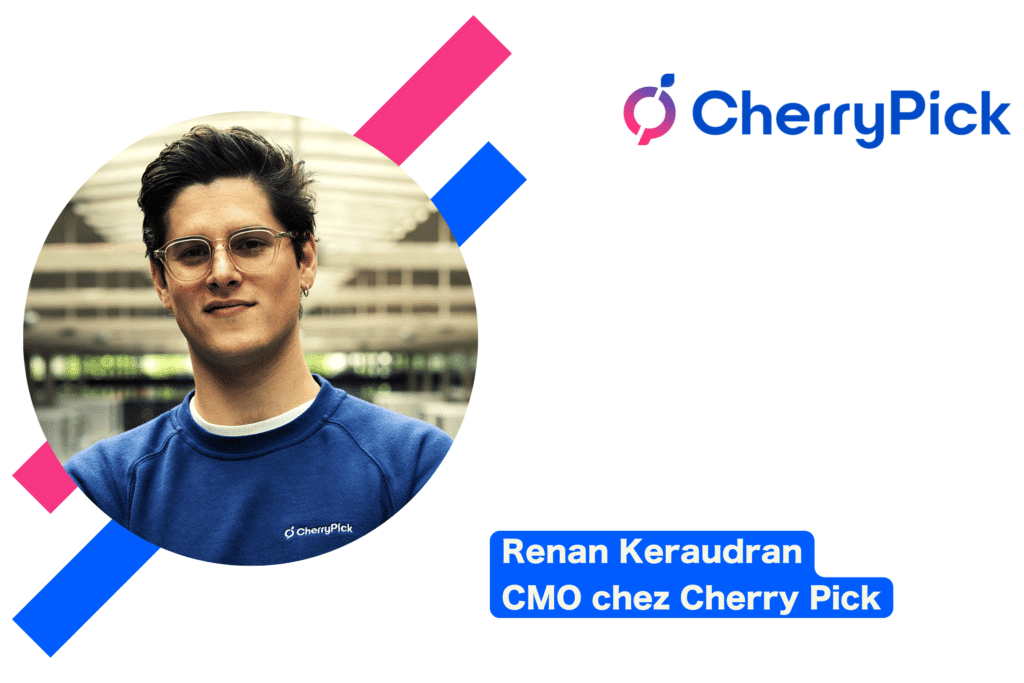 Could you introduce Cherry Pick?
By Renan Keraudran, CMO at Cherry Pick
Cherry Pick is a marketplace conceived for the Freelance community in Consulting and IT. The goal is to put them in touch with big groups, accounts and scaleup companies with the aim of responding to their challenges.
On a more personal note, I have been working in the IT service market and in consulting firms for 6 years. Likewise, both creators of Cherry Pick, Adrien and Stephane, also worked with top companies in the sector.
Cherry Pick was created 5 years ago in order to guide the market's development: with the rise of freelancing, which has regained interest with the health crisis and the emergence of remote work.
As a hybrid model, we offer two main options:
The "freelance" offer with the contact platform
The "headhunter" aspect for our clients, on middle or C-level jobs
Our communities are composed of qualified experts selected by us and organized around 4 centers of expertise:
Digital transformation
Project management
Data
IT DevOps
Nowadays, we work with 150 consultants and our team, located at Station F, is composed of 17 collaborators, 10 of whom were recruited this year.
Last year we have reached 6M in revenue (which was more than twice the revenue of the previous year) and we should end 2022 with around 16M. It's a great hyper-growth ! We have also joined the group Néo-Soft in 2022, which helps us meet the intersecting needs of our clients while fortifying our offers.
You chose the ERP BoondManager at Cherry Pick, can you tell us more about that?
When I arrived a year ago, we had for goals:
To professionalize our process
To have metrics closer to ROI
To erase the silo effect between different services in order to collaborate better in an intersecting way
To automate certain actions and in that way, be even more responsive
To gather data within a single tool to unite our teams and optimize sharing information
Back then, the Sales team and recruiters managed their activities on two seperate tools while the administation teams were on BoondManager (project tracking, timesheets, billing…). We had the ERP but coordination was not yet anchored in our company's culture. As a result, information was lost or remained too divided. Teams didn't communicate in an efficient way.
In my previous company (Listen Too), we already used BoondManager. It's a tool I've had the pleasure to use for almost 5 years, a tool I've seen evolve with interesting changes and an ambitious roadmap that always further met the needs of their users. However, I didn't want to be biaised so we looked once again for all tools available in the market and benchmarked them.
We needed a clear interface, easy to use and intuitive, that could easily synchronize with our own platform, the entrance gate of our activity. After studying all tools in the market, it appeared obvious to us that the most effective solution was to stay with BoondManager and finally use it with its full potential.
The API access and the documentation offered helped us to quickly synchronize BoondManager with Cherry Pick. Our tools already intercommunicate!
What are your favorite features at Cherry Pick?
The Candidates, Resources & CRM modules: It allows us to unite all our teams. Whenever we position a Resource on an Opportunity, everything is managed through BoondManager.
The identification of phone numbers on the mobile app: a very interesting feature that saves us a lot of time. For example, in the case of cold calling or sourcing.
Kanban views: It allows us to easily adapt to the tool without changing our habits. We used to use Trello before so we could find once again our familiar codes and processes. This allowed us to break down the barriers between the tools we used to have while making sure that our consultants' and clients' follow-ups are correctly managed.
The reminders and customizable dashboards: very pleasant for activity management.
The LinkedIn plugin: to easily create candidates or profiles in the CRM module.
Discussion threads: to communicate internally, share information effortlessly and boost collaborative work. Departments work better together and matching skills is therefore encouraged.
Synchronizing with numerous apps which multiplies the possibilities on Boond. For example, the OrganizationChart app is awesome for creating efficient mappings and sharing them internally. Our Sales teams love it for prospecting: useful, simple and clean.
Have you noticed any productivity increase with Boond?
Since a month and a half ago, we've been highly improving our skills for using the tool. We do feel that we work and manage our activity better. We're experiencing a great growth and we already see the impact. BoondManager will allow us to guide this growth by always going further.
BoondManager also allowed us to structure our processes which undeniably resulted in increasing our productivity. From a qualitative point of view, it is undeniable that BoondManager helps us on a day-to-day basis: more autonomy, more fluidity and more simplicity.
From a quantitative perspective, being able to track everything on one single tool allows us to save precious time! On elements as important as Candidates follow-ups for example. We are in a profession where we exchange a lot with people: if we want to support them in the best way possible, we also need tools that allow us to manage this support with serenity.
In terms of onboarding, what was your experience?
The configuration phase that goes before the full usage of BoondManager was totally fluid and enjoyable. Additionally, we were able to easily finance our training. BoondManager being certified by Qualiopi allowed us to have hours of "one-on-one" configuration meetings to customize our needs.
What is your relationship with Boonders?
Cyril, our BoondCoach was able to outstandingly guide us even though for a while I had worked with Paola who was already very responsive and incredible.
It's very pleasant, both of them are super responsive. Their ticket management is efficient: we can tell that a whole team is working behind and processing requests very quickly.
Have you recommended Boond to fellow professionals?
Yes, I have had the occasion to recommend BoondManager: it's a well-known and used tool in the IT service sector and in consulting firms.
Today, it's very interesting to talk to former colleagues that integrated new structures and to talk about our use of BoondManager in order to spotlight the best practices.
Any final words?
I absolutely love your public product roadmap. I find it extremely interesting to be able to contribute to the development of the software based on our needs and to be able see the needs of other users. This allows us to contemplate, anticipate new features and to be able to benefit from the feedback of other companies that grow in the same sector.
For us, using BoondManager is more relevant compared to other "colossus" softwares in the market from which we didn't use full potential and for which development and corrections took an insane amount of time. We can tell that Boond teams are much more responsive. Spending a fortune on tools that aren't adapted to our activity is completely useless.
I am a keen reader of your newsletters and delivery notes. I'm always impatient to see the new features that come out every 2 months which correspond to the needs we brought forward. It's very concrete! For our users, it can be seen and felt: we can exchange with our publisher and it makes our daily work easier.