Odéfel : "With BoondManager, I save about 16 days/a year".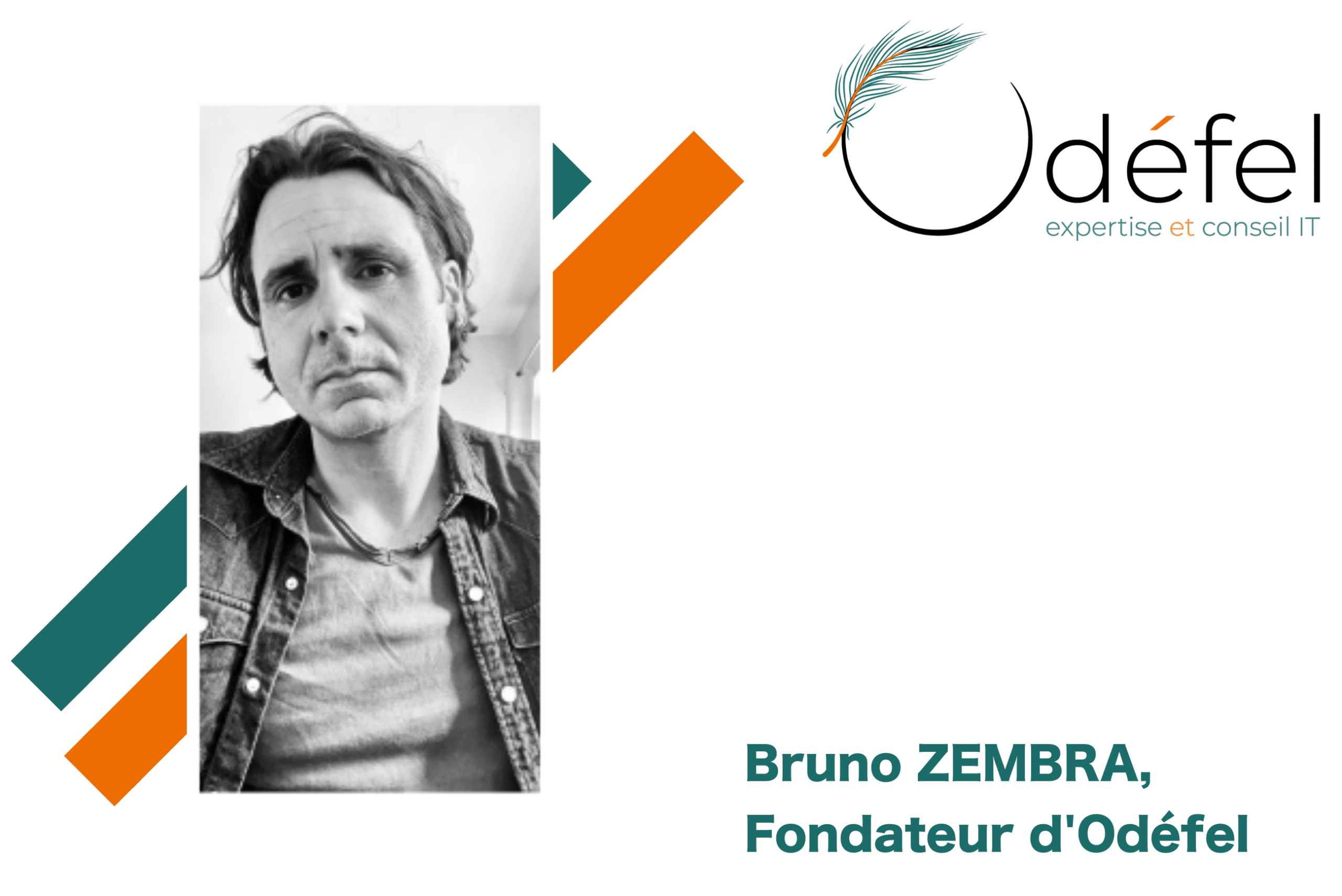 Can you introduce Odéfel?
Odéfel is a consulting firm implanted in Lyon, France.
We provide to our clients our expertise, which serves leadership teams on subjects such as strategy, organization and economical performance of the information system.
Our mission is to reduce complex IT issues in order to offer adapted solutions.
We are all experimented consultants with senior profiles coming from various sectors. Our company has been here since the end of 2016, and since then we've grown, organically. We choose our missions and our clients in order to send our consultants in work environments that are intellectually stimulating and humane.
We work on long-term missions, with full proximity with our clients and on various valued sectors for information system.

Why did you choose to use BoondManager at Odéfel?
We are currently 6. And with only 6 people at the reins, we needed tools, of course!
I provide business development to our company on top of my on-site missions with clients. We needed a tool that would allow us to, all at once, structure our processes and save time!
We have therefore applied methods recommended by our clients, which was a list of needs and specifications that we have sent to a few ERP editors including BoondManager.
We have shortlisted 2 tools on the last round and technically, both tools met our needs. Boond, however, came with modeled procedures and integrated workflows which was a huge plus for us who hadn't yet put this into practice. BoondManager was then about to help us work more efficiently.
Our initial need was for our collaborators to be able to submit their absence requests, their expense notes and their timesheets.
Before Boond, these 3 elements were managed on 3 separate Excel files that, at the end of each month, had to be consolidated in order to start the billing process. It was obviously complicated and very much time-consuming.
BoondManager has these features natively, with close to no configuration needed and simply went beyond our needs. The choice was obvious! I went for it and never regretted!
What was your experience in terms of Onboarding?
4 hours of training was sufficient! I managed to integrate everything with no stress at all, while doing my usual tasks.
We benefited from great listening and availability from our BoondCoach, Yamina! The process for skill improvement was very organized. She understood our needs and knew what type of people she was working with in order to adapt her speech accordingly.
She had a very clear program that we followed and each time received detailed reports of our sessions, regular reminders, and next-step reminders. It was extremely professional!
We could tell that she knew how to handle our skill improvement but also could handle support! She mastered the tool perfectly!
What are your favorite features at Odéfel?
Electronic signature: being able to send timesheets in PDF format is a huge bonus!
Profitabily calculation: which helps us manage our activity.
Payroll preparation: it's automatic and saves us a lot of time!
The CRM module: which wasn't part of our initial needs but we enjoy the clear and simple logic of the module.
The available applications in the Marketplace: in order to monitor our collaborators at best, to have reminders on HR interviews, to generate their pay bonus etc…
These are features that we hadn't even thought about but once we got them, we couldn't do without them!
BoondManager offered me solutions to problems I hadn't even met yet.
Have you gained any productivity?
BoondManager saves us a crazy amount of time!
Before I used to spend at least 1.5 days/month on taking care of all this. Today, I spent a maximum of 2 hours on it.
For a company like ours, such a gain totally makes a difference! It's about 15 days saved per year! Time that I can spend on production or on business development.
As much on the tool aspect than on the human and quality of service aspect, I have found no flaws!
Have you recommended the tool to any colleagues?
Yes, I have already recommended Boond to a few companies, including one that is now one of your clients.
Eventually, after discussing with other colleagues in the market, they were all unanimous on telling me "We should've asked you! We use BoondManager now!". But at least, we went through on the process of market investigation 😉