AdExcel Consulting: "Our growth is tied to BoondManager"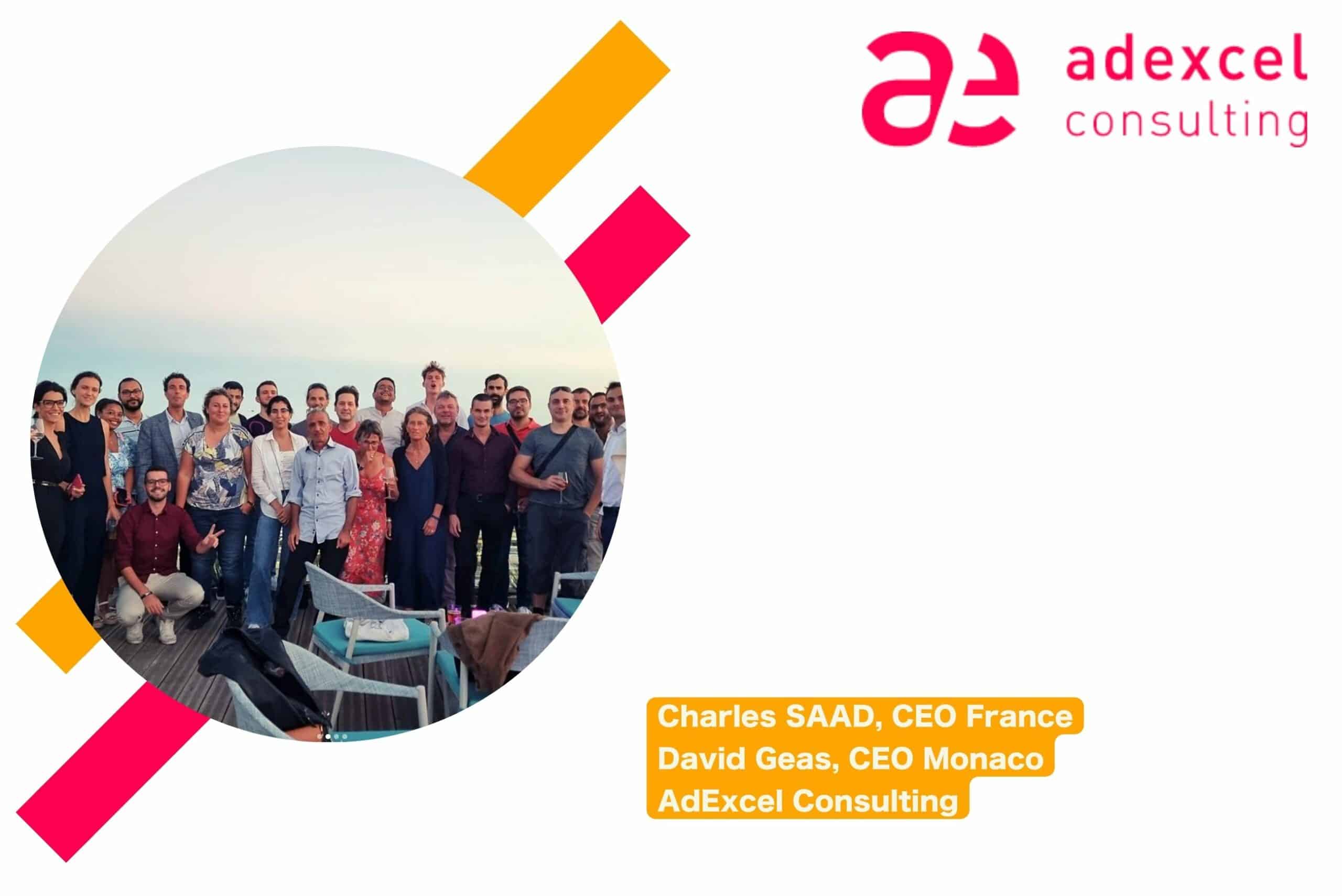 Can you introduce your consulting company?
AdExcel Consulting is an IT services company present for 20 years on the French Riviera and Monaco. We have about fifty French, Swiss, Belgian and Monegasque clients.
AdExcel Consulting is part of the AdExcel group, our entity specialized in application engineering. This organization allows us to offer IT development and integration projects on a range of technological issues. We are about forty employees on the consulting part.
We offer various services such as technical assistance, fixed price, support, consulting or even the sale of licenses.
This year we have recruited 16 employees with a nice growth of nearly 40% of turnover.
AdExcel comes from Latin and means "Going for excellence"! The objectives of AdExcel Consulting are clear and assumed: we are mobilized to satisfy our customers by the richness and the quality of our solutions and services. And to satisfy our team through the working conditions we offer and the consideration we give them.
Why did you choose to use BoondManager?
Our initial need was to find a tool that could federate the "Recruitment" part, via a CV database, and the "Business" part, via a CRM. We wanted to be able to bring these two worlds together in a single tool.
To meet these challenges, Loïc Leclerc and I questioned SalesForces, Cegid Talent and Monday, and we realized that each time, one or more features were missing: CV parsing, connection with LinkedIn, data collection, etc.
That's when we found BoondManager, which met all of our needs.
We are a medium-sized IT services company and we found directly all the mechanisms that are essential for the management of a company like ours:
Recruitment & Resources for our HR teams managed by Anaïs Van Cauter
CRM & Needs for our sales teams
Billing, Activity & Expenses for my management
All these aspects are connected to each other in our business, they are also linked to the "positioning" part.
What are your favorite features?
We use the LinkedIn parsing widget a lot for sourcing and recruiting. In January, we started from scratch and today we have over 450 candidates in BoondManager.
David Geas, the director of our Monaco entity also uses BoondManager which is well suited to manage different agencies.
Have you noticed any productivity gains?
BoondManager arrived just when we really needed it! We equipped ourselves in January 2022, which corresponds to our growth phase with the arrival of new employees. We absolutely needed a tool that could manage this growth.
Frankly, yes, it's linked: our growth is linked to BoondManager!
Recently, we even increased our subscription, which is proof of our growth.
What is your relationship with the Boonders?
We are followed by Sabrina and Deborah and it goes extremely well!
What was your onboarding experience?
The fact that we had training helped us to master the tool. It brought all the teams together and that's important at the beginning.