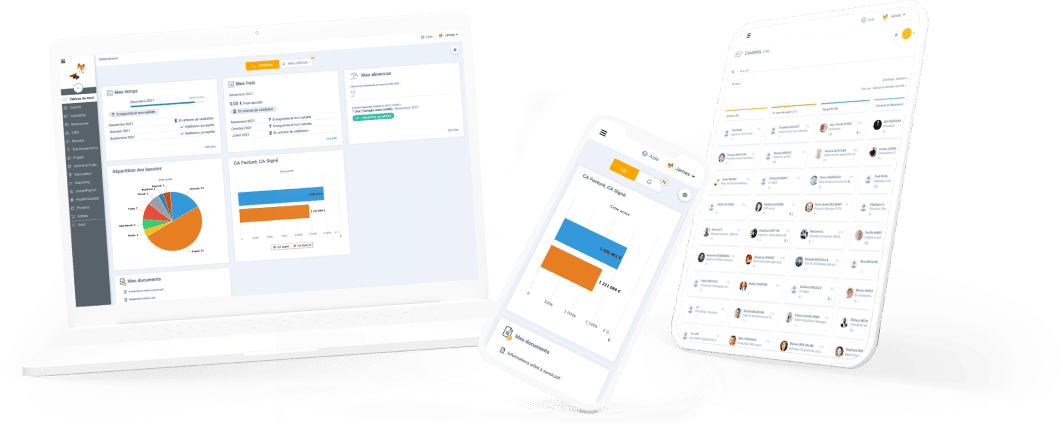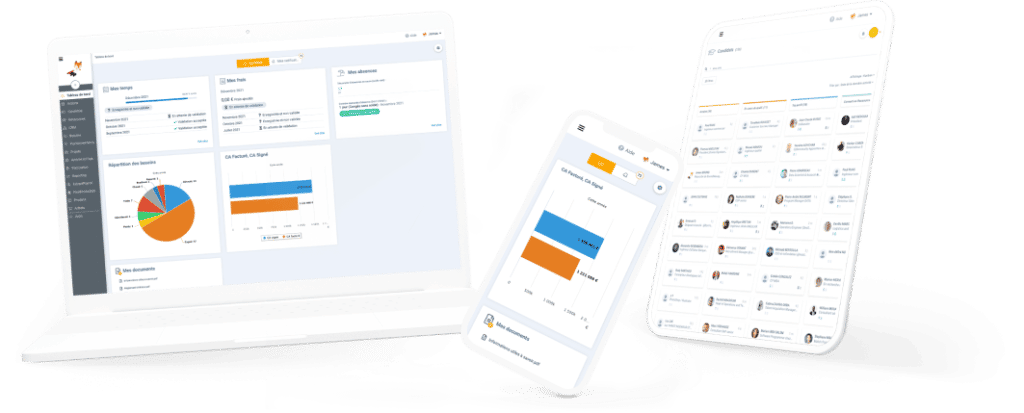 The ERP software your IT services company needs: no installation, complete and simple
There is a reason why 98% of our customers are satisfied with the use of our ERP CRM software for consulting firms and IT services companies. Our teams will be happy to present you all the possibilities offered by our ERP for IT services companies with its experience since 2009. Discover how BoondManager ERP allows you to manage your IT services company from A to Z with a very quick installation, a simple use, and yet many features to always meet all the needs of your consulting firm or ingeenering company.
Our ERP software combines the advantages of an ERP CRM, prospecting software, sales management software, time and cra management software, but also all the administrative and HR management, it will help you throughout the evolution of your company's needs as it grows. A unique ERP software that will be your best partner!
An ERP for IT services companies, but not only!
At any time, our team based in France will answer all your questions about the use of our ERP software for IT services company BoondManager. Our dedicated team already takes care of more than 50,000 users based in over 21 countries worldwide. Join the BoondManager SaaS ERP community and simplify the day-to-day management of your consulting business! No more headaches and focus on the evolution of your IT services company and its commercial management. Our ERP CRM is a connected ERP and allows you to interface with your existing software to increase the profitability of your company and save time.